We are a Certified B Corporation
We are proud to be part of the B Corp family. Certified B Corporations, or B Corps, are companies from industries around the world that focus on social and environmental impact with a commitment to using business as a force for good. As a purpose-driven organization, we put our values into action with transparency and accountability.
Image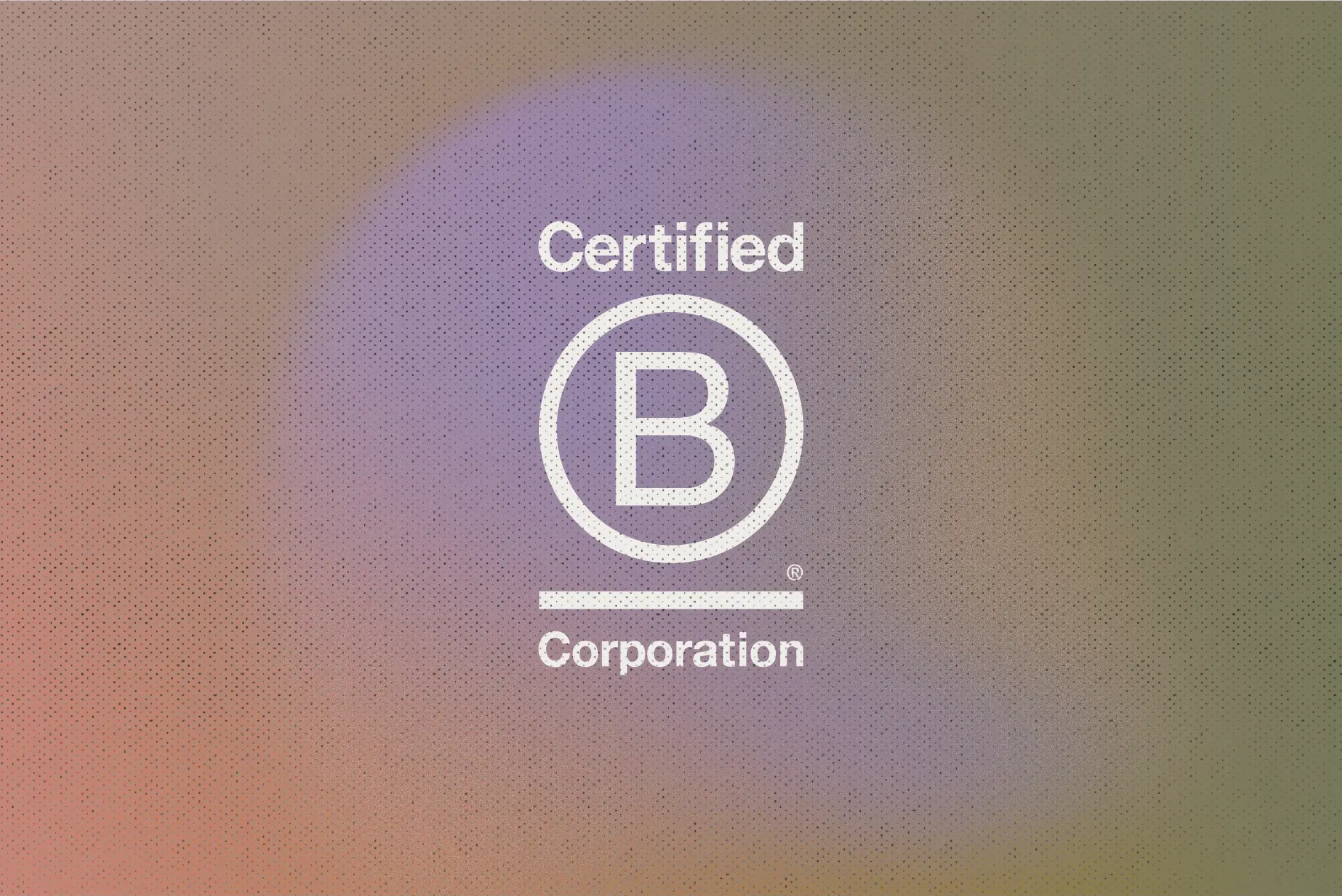 A global commitment to balancing profit with purpose
Our focus is on social justice. From climate change to serving marginalized communities, we make decisions that put our vision, values and goals into action. We believe in collaboration over competition and work with organizations that share our core values of compassion, social responsibility, justice, collaboration and knowledge.
B Corps are for-profit businesses that are dedicated to transforming local and global economies into a system that is more inclusive and equitable. In February 2023, we joined the growing movement of B Corps that includes companies across 92 countries. As leaders of this balanced business model, B Corps must demonstrate positive social and environmental impact as well as transparency and legal accountability to all stakeholders.
Our assessment
In order to become certified, we went through a comprehensive and detailed assessment of our practices and policies (you can read more about our journey to becoming a B Corp on our blog). For certification we needed an minimum score of 80. We earned an overall score of 102.3.
You can dig into the details of our impact score on our B Corp assessment page.
As a purpose-driven agency, we aim to operate with transparency and accountability. Being a B Corp allows us to collaborate with a community of like-minded people who find new ways to not only be better, but help make the world a better place to be.
Values in action
We are on a continuous journey of learning and improvement. Here are some of the ways we operate as a Certified B Corporation:
Caring for our people
We offer a work environment that prioritizes our people's health and wellness, professional development, and financial security.
We ensure all employees are paid above living wage and provided with cost of living adjustments, as well as a range of benefits and time off.
Supporting underserved communities
We work with organizations that share our values and create positive social impact
We actively seek out organizations that support Indigenous and marginalized communities
Embracing diversity
We host monthly internal equity, diversity, interdependence and justice (EDIJ) meetings where we discuss how we can help create a more equitable and interdependent world
We engage guest speakers in their areas of expertise from gender diversity to disability justice to Indigenous sovereignty and the Truth and Reconciliation Commission's 94 Calls to Action to expand our shared knowledge and inform our ever-evolving practices
Image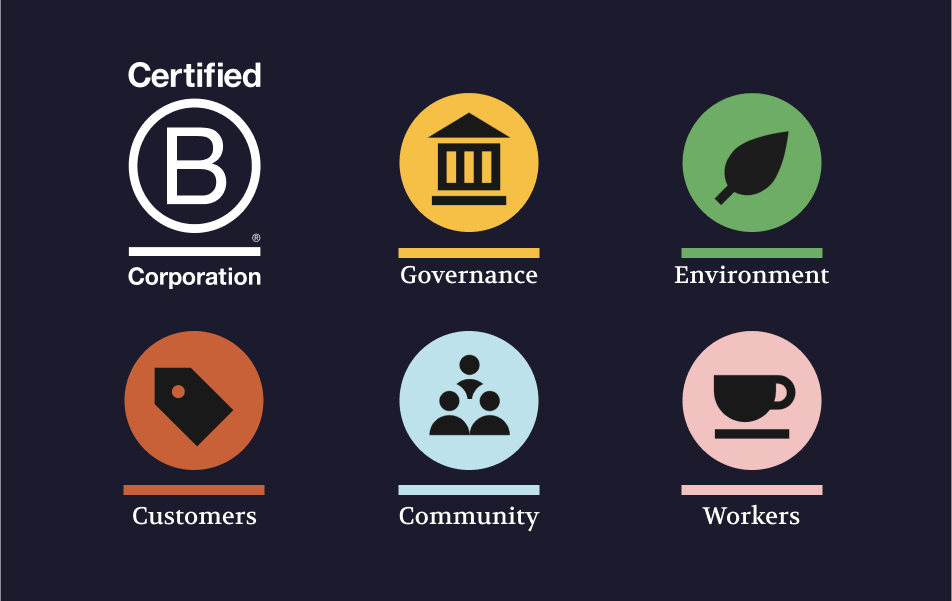 Join the movement
We encourage all businesses to learn about the B Corp movement and join the more than 7,000 companies worldwide with this certification.
Learn more about B Corporations and the certification process on the B Corporation website.