Pacific Wild's New Website Recognized by Elementor
Blog Media
Image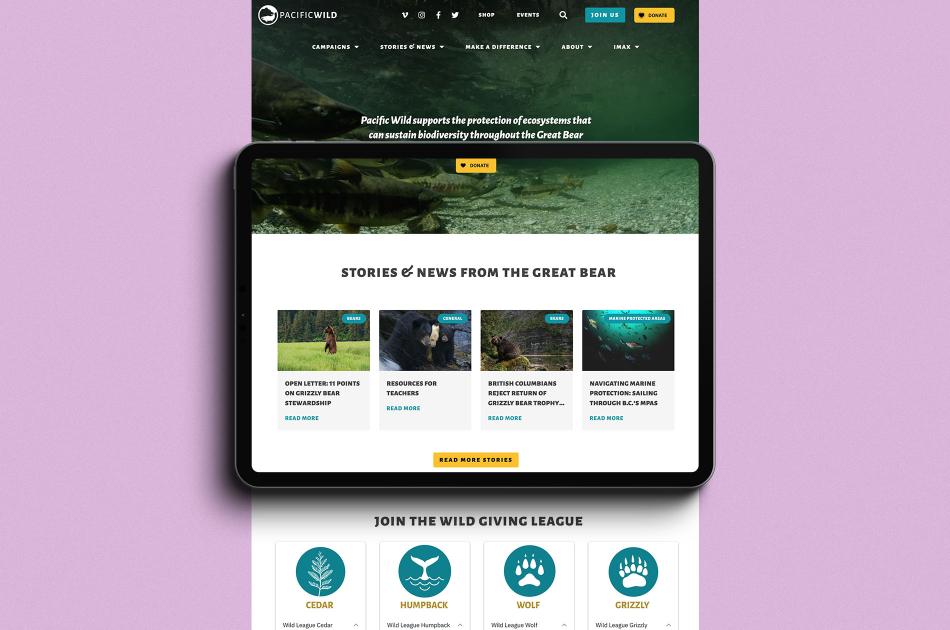 We recently launched a fresh, redesigned site for Pacific Wild — a non-profit committed to defending wildlife and their habitat on Canada's Pacific coast by developing and implementing conservation solutions in collaboration with First Nations communities, scientists, other organizations and individuals — and are proud to share that it was featured in the Elementor March sites of the month.
We redesigned and rebuilt PacificWild.org using Elementor, a WordPress pagebuilding and layouts plugin that makes it easy for our clients collaborate on content design. The new site is full of engaging photos and videos, and the Pacific Wild team are excited to work with the flexibility of the plugin to regularly provide dynamic content in support of their important work.
Check out this and other Featured Sites of the month of March by Elementor, and congratulations to Pacific Wild on your beautiful new website!