BC Rent Bank: Alleviating Housing Insecurity
A project of the Vancity Community Foundation, the BC Rent Bank program was started in 2019 and is scaling to provide services across BC. A rent bank is a short-term or temporary homelessness prevention resource that helps to provide housing stability for low-to-moderate income renters who are unable to pay their rent or utilities due to episodes or emergencies that compromise their financial means.
the challenge
Improving operational efficiency
Old-fashioned, manual and paper-driven processes were creating bottlenecks in the BC Rent Bank workflow. To effectively scale and support as many applicants as possible, an easy-to-use software solution was needed to standardize applications, manage cases and client records, and maintain details of loan statuses.
Client
Vancity Community Foundation
Service
Strategy
User Experience
Development
Image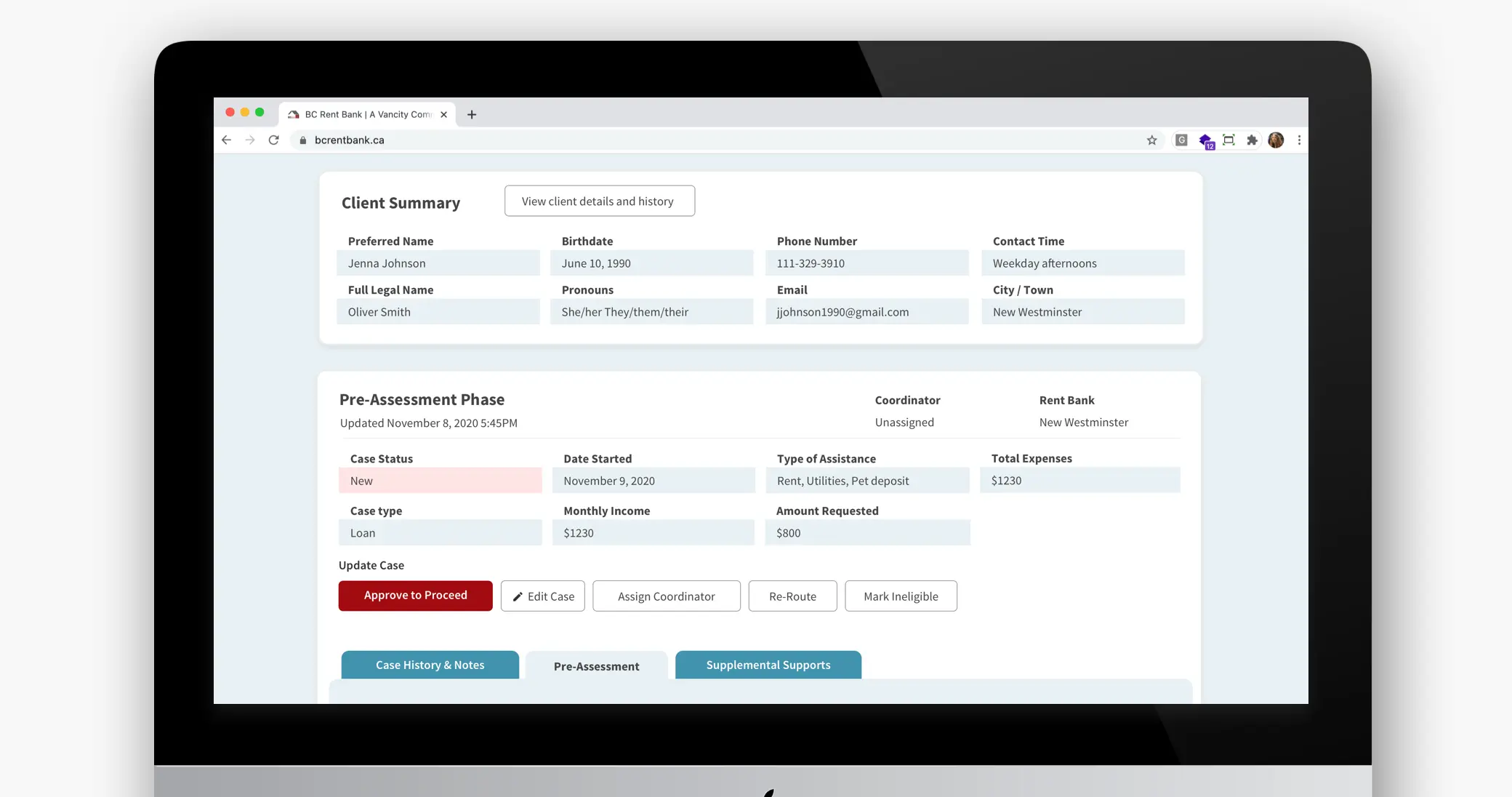 our solution
A scalable solution
The system we built replaced numerous disparate forms and tools used by individual Rent Banks and put them into one central source for all Rent Banks to access. Starting with the application process, we focused on designing and implementing the intake forms for loan applicants. Our rapid prototyping allowed us to test our work early and collect valuable feedback from Rent Bank employees, ensuring the final product fit their exact needs.

The software we developed standardized the application and case management process across all Rent Banks. It provides client records, application status tracking, and the capacity to add manual logs of client contacts. It also created significant operational efficiencies for case managers and a low-barrier entry point to financial support for people in need.