Tsleil-Waututh Nation: A Story of Sovereignty and Stewardship
Tsleil-Waututh Nation (TWN) is one of many Indigenous groups of Coast Salish peoples living in the Pacific Northwest. They are committed to Indigenous sovereignty, caring for and healing their traditional territory with the mission of returning to its pre-settler state. They provide vital stewardship for their community as active participants in all planning and development on their territory, and as business leaders invested in the future of their community and people.
the challenge
Outdated and hard to navigate
Tsleil-Waututh Nation (TWN) came to us with a clear understanding of the challenges they were facing with their existing website. One of the main issues was that the content was not organized in an intuitive way. This created a frustrating experience and led people to call TWN directly instead. An overwhelming number of calls were made to their communications team and this impacted their ability to do other important work in service of the community.
Aside from the operational challenges, the website was outdated, lacked responsiveness and didn't represent the Tsleil-Waututh Nation as a modern organization. A key element of the Tsleil-Waututh Nation's story was also missing: their language.

Service
Strategy
User Experience
Design
Development
Image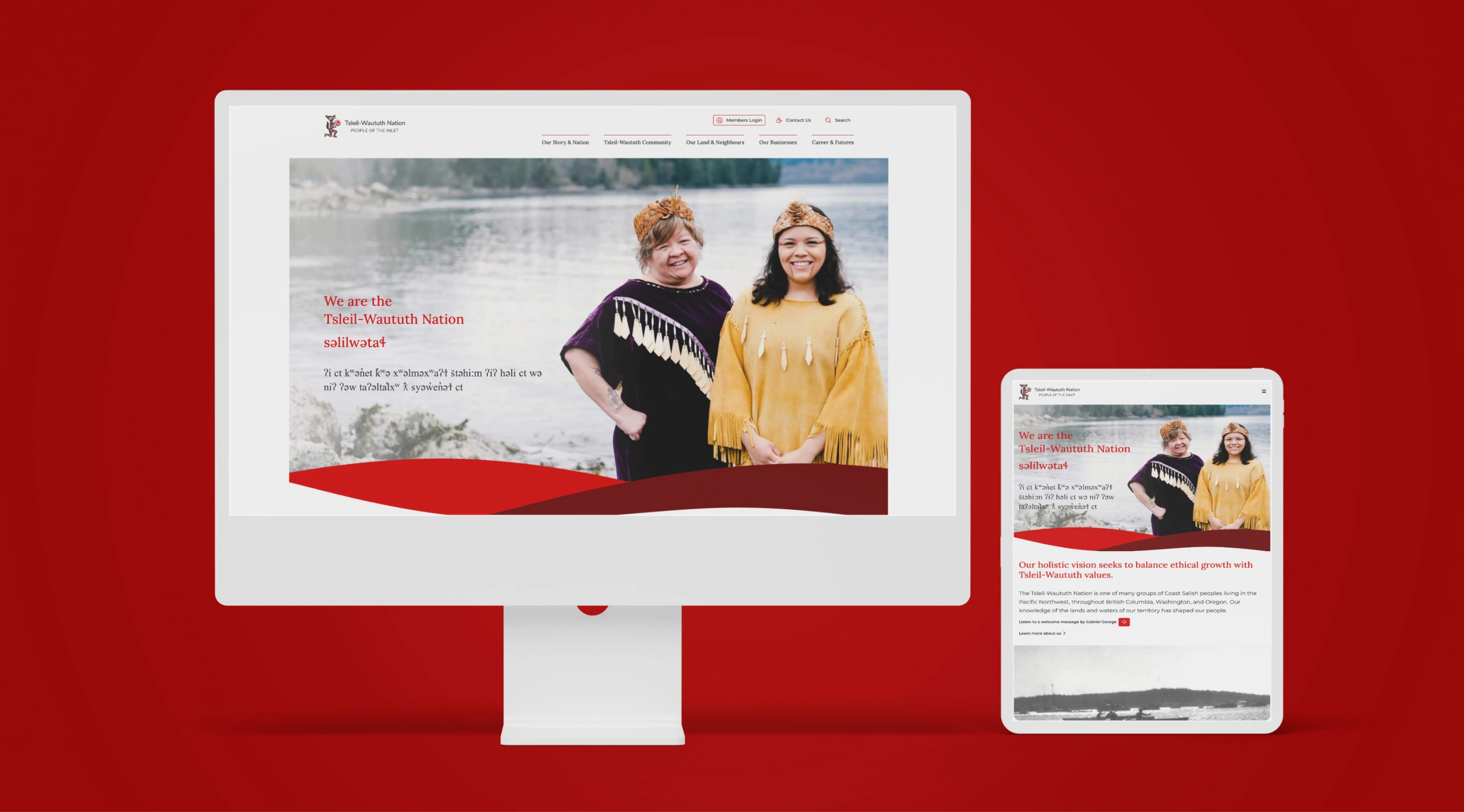 Image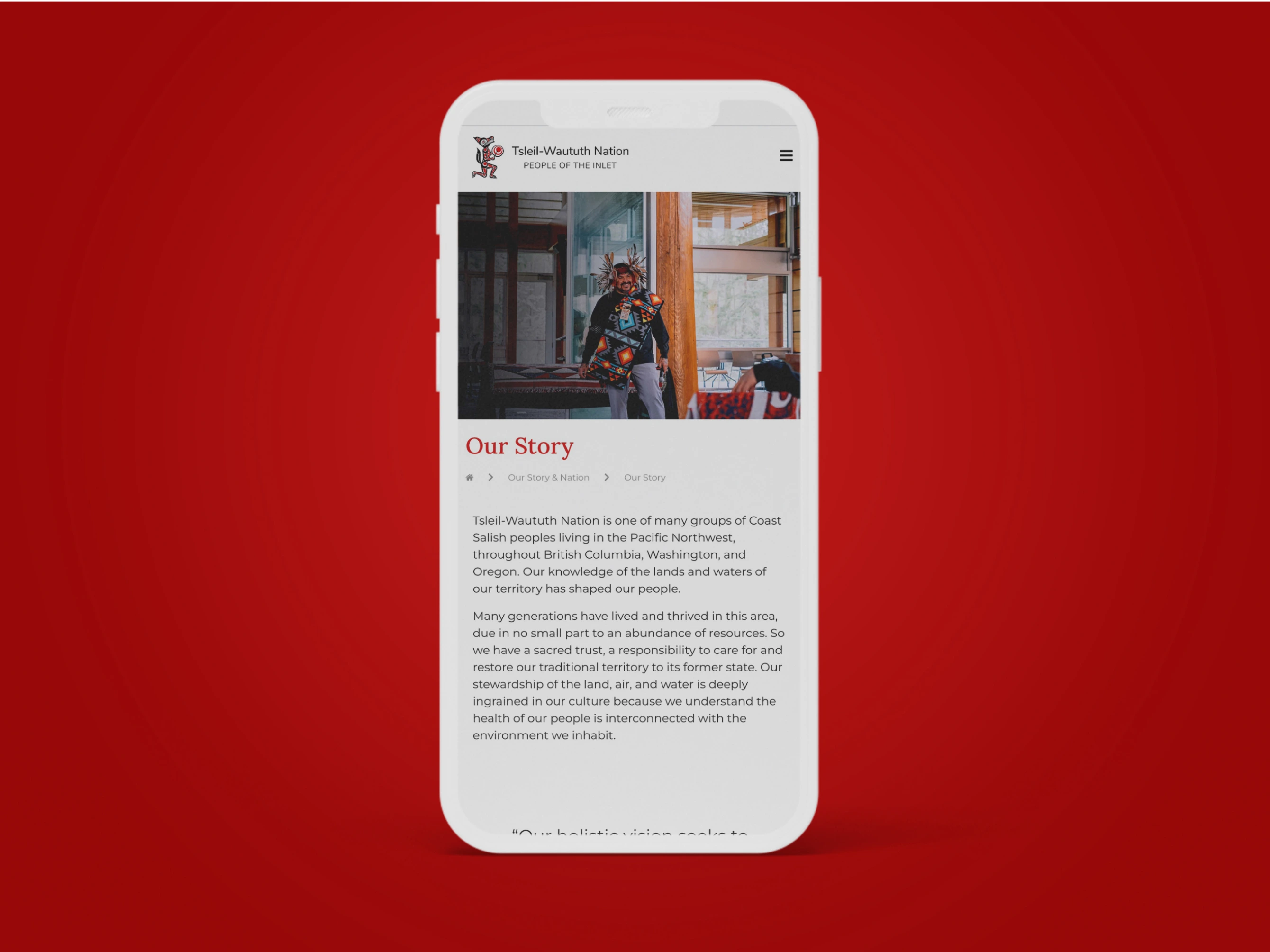 Image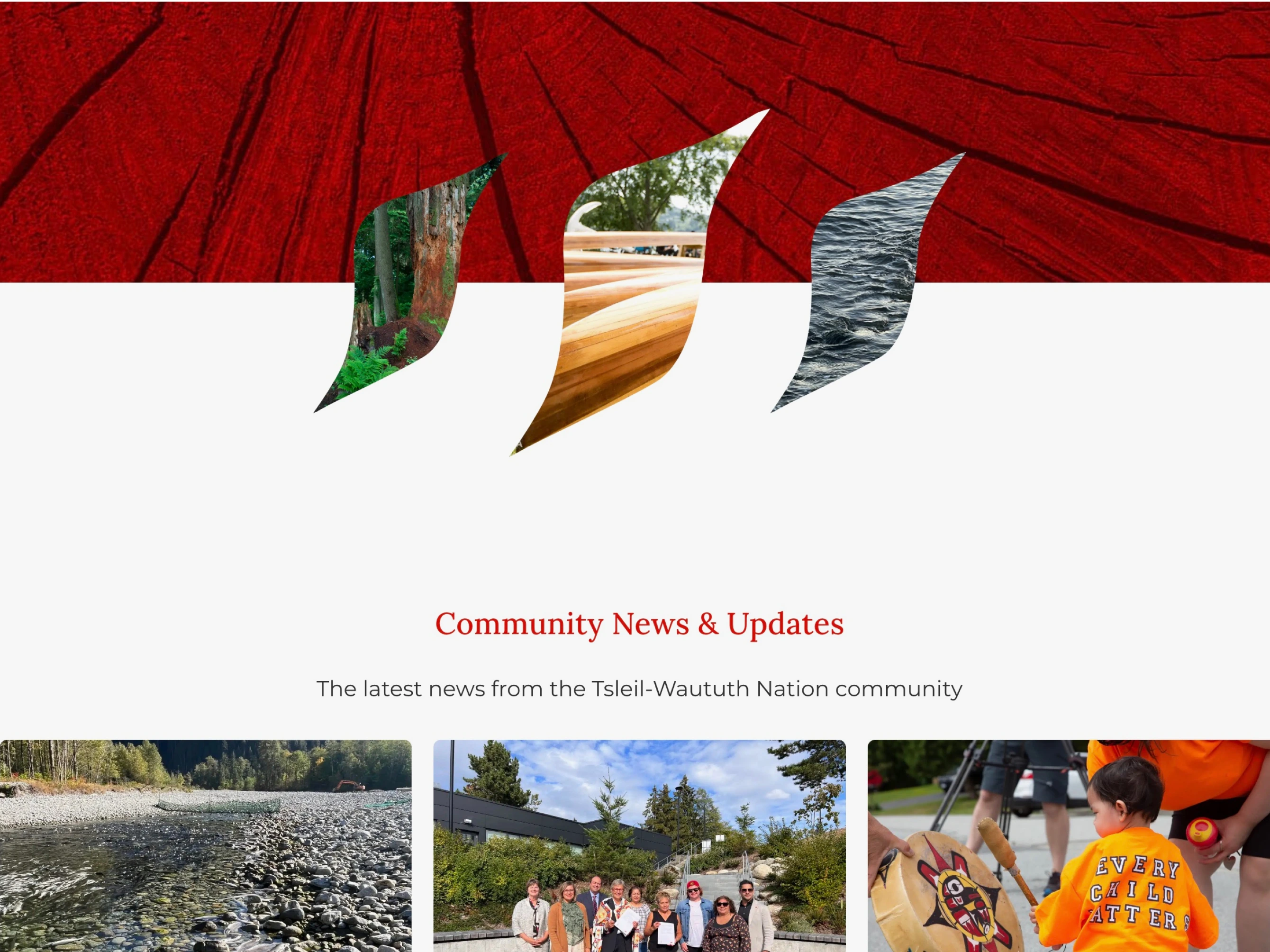 Image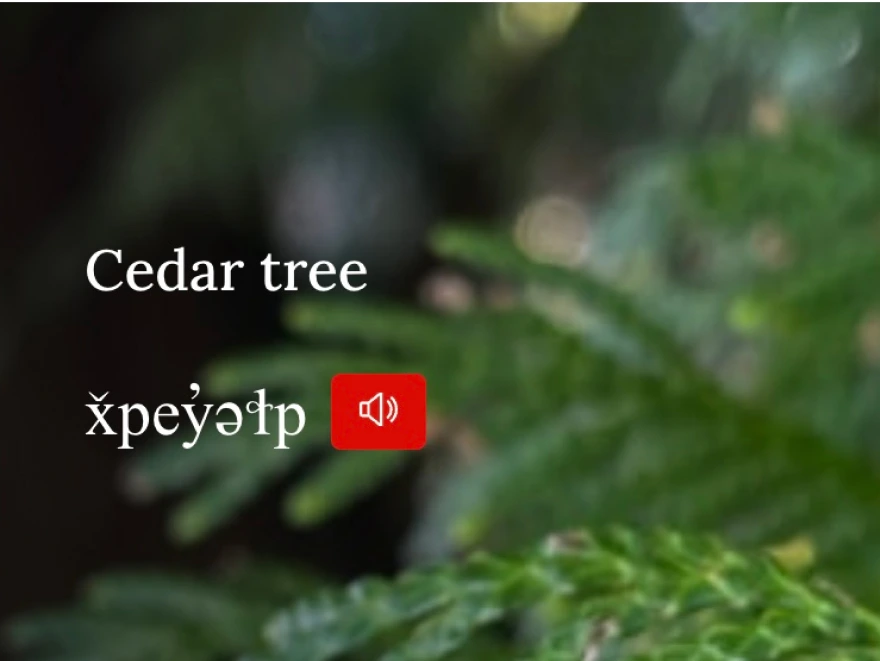 Image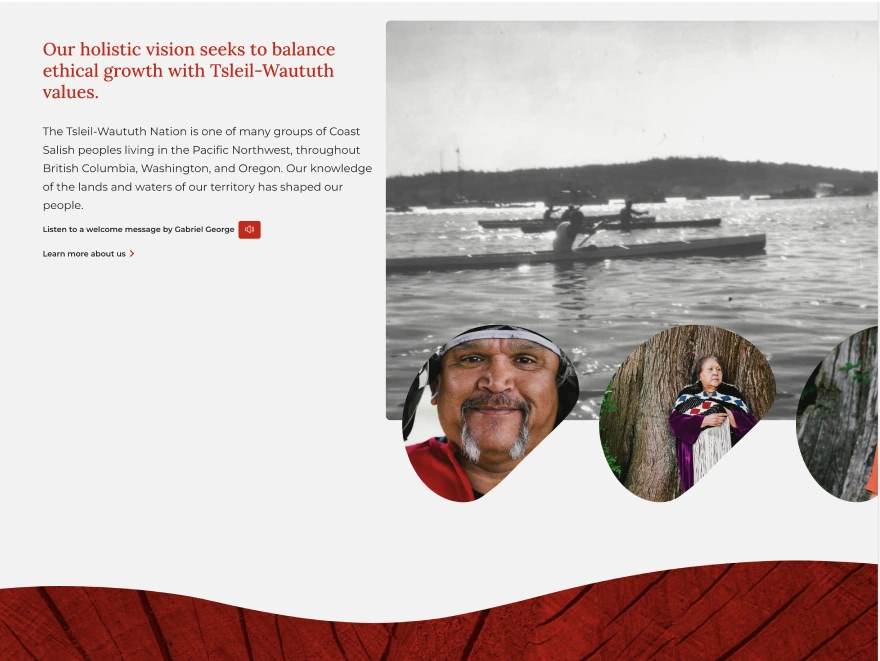 Image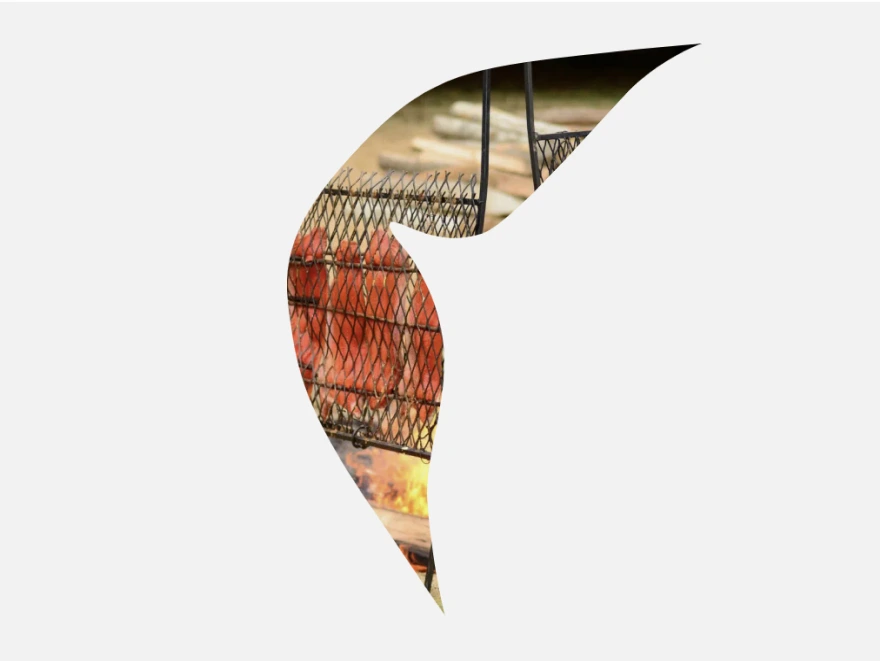 the solution
Creating clarity
We collaborated on a content audit to identify key pages and inform content hierarchies - from overall structure and navigation to the labels used throughout the site. Instead of organizing information by department, which would only make sense to members of TWN's internal team, the new site organizes content by topic, which is much more natural for users and reduces friction when people are looking for information quickly.
Through a collaborative design process, the look and feel of the new site elegantly brings together history and modernity, celebrating the stories of the Tsleil-Waututh Nation - past, present and future. Shapes inspired by the Tsleil-Waututh Nation logo, history and culture are used as graphic elements throughout the site, and the First Nations Unicode font is used so that their traditional Halkomelem language can be correctly displayed.
We built the site using a combination of WordPress and Elementor to leverage a well-established content management system and deliver an intuitive user experience. We employed a modular design approach to create a site that is not only easy to navigate for external audiences, but also simple to maintain for the TWN communications team.