Vancouver Foundation: Supporting Communities Across BC
The Vancouver Foundation is a non-profit organization that focuses on connecting and engaging people and communities. Their projects support creating positive social impact in communities and address emerging needs by offering grants to hundreds of charities and non-profits in BC annually.
the challenge
Reaching audiences where they are
The original opportunity for Affinity Bridge to work with the Vancouver Foundation came at a time when responsive design was fairly new. The Foundation identified two significant areas of opportunity for their new site: improved information architecture and mobile-friendliness.
The content was organized in a way that was frustrating for both internal and external users. There was also a large volume of content to consider. The search functionality was limited which only added to the challenges for users to find the information they were looking for. With all the great work that the Foundation and their community partners do, it was also important to thoughtfully showcase their work in a more concise and impactful way.

Service
Strategy
User Experience
Design
Development
Image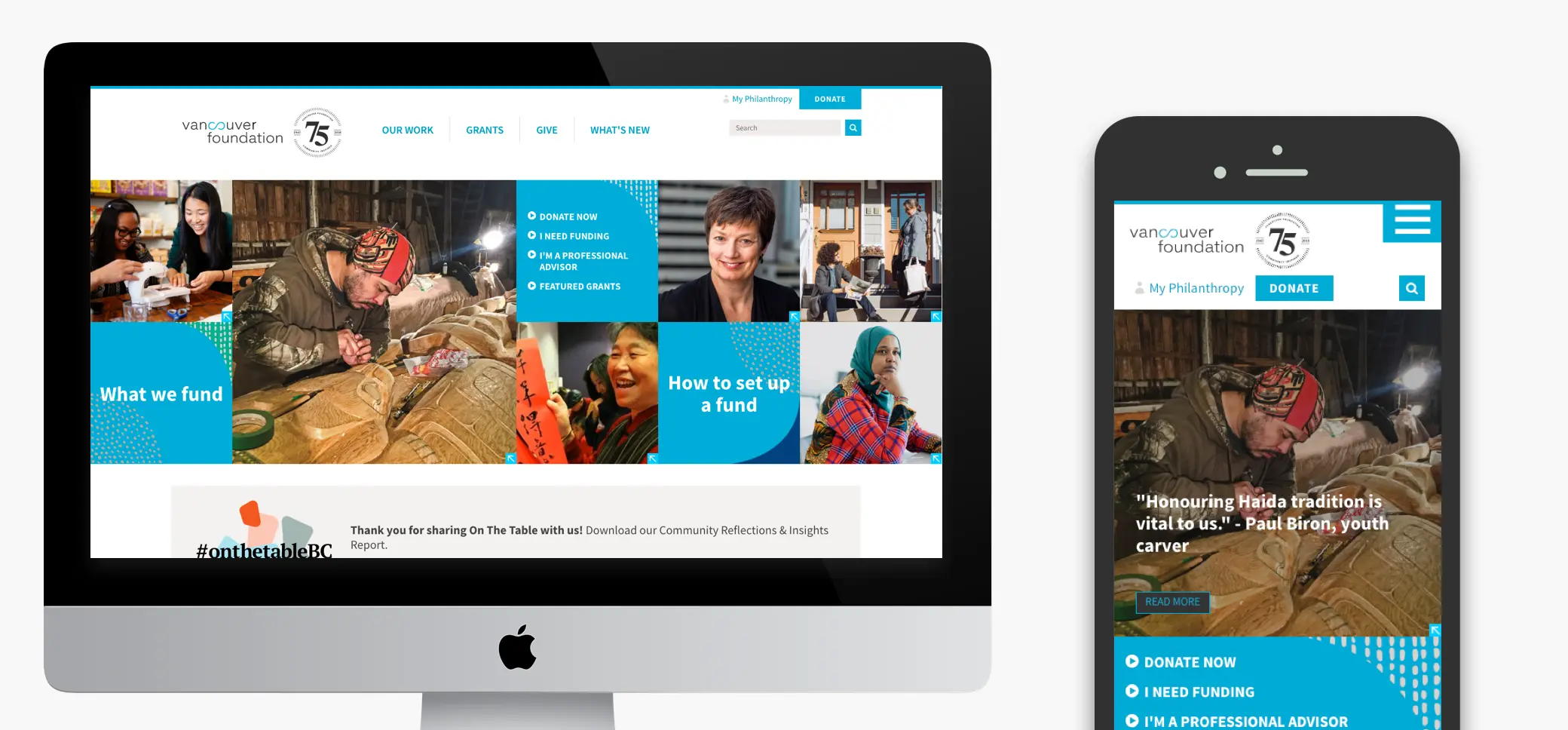 the solution
How content creates connection
Following a content and user experience audit, we identified clear pathways for the different audience groups to quickly find what they needed. We also identified the importance of showing grantees and funders the human impact and strategic value of working with the Vancouver Foundation. The goal was to surface the voices of their partners and hear in their own words how Vancouver Foundation has helped bring about more healthy, vibrant and livable communities.
We revamped the Work and Giving sections to explain the strategic impact of working with the Vancouver Foundation. The new website used storytelling to showcase funded initiatives, and communicated that the Vancouver Foundation is a large organization with a lot of reach, and can be entrusted to distribute the funds to where they are needed most.

Image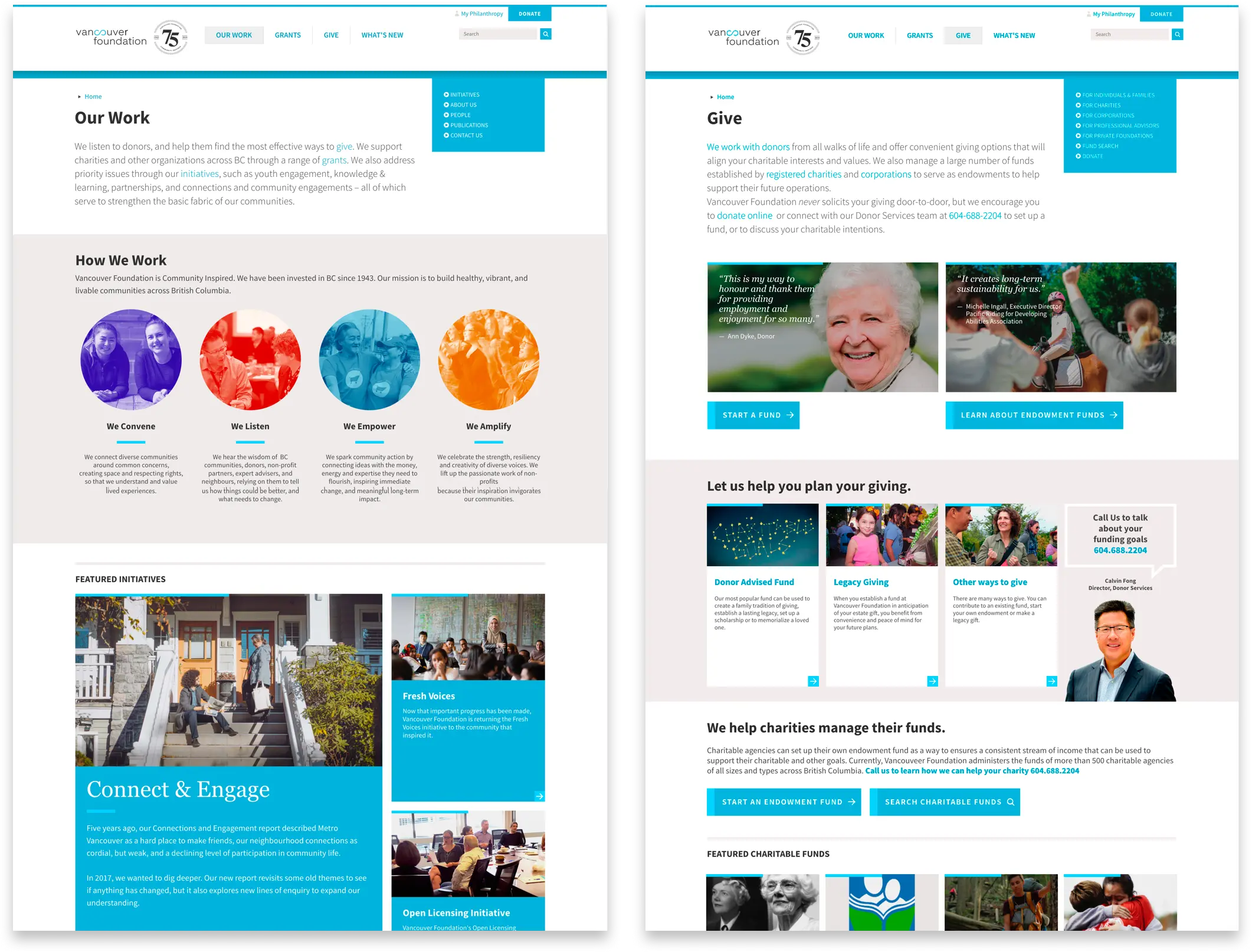 Improved search, automation and donation
Another priority was to update the website search functionality. We started by developing a new strategy for tagging content across all content types. We then supported the Foundation in recategorizing their content. We built a feeds importer that consumed content from the Vancouver Foundation's internal system and created nodes on the Drupal site that stayed in sync with their system.
We introduced a Search API Solr Search for their main site search, publications, granting history, funds for individuals, and funds for charities. Some of the benefits of updating the search were:
Users could search for a staff member and get their contact information.
FAQs were being indexed, which helped people access this valuable information.
Personal donations pages became searchable and more customizable, as they were moved into Drupal content.
Users were able to use facets to help narrow search results based on topic, program, type.
It was easier for users through an optimized and streamline path to payment; they also could quickly identify the fund they wanted to donate to by the fund search sidebar in the Give section.
Though the Vancouver Foundation's site has been rebuilt since we did this initial reimagining, it laid the foundation for an expanded and optimized digital ecosystem that would serve audience needs, accurately represent the organization and highlight its purpose.