Accessibility Requires More Than a Checklist
Image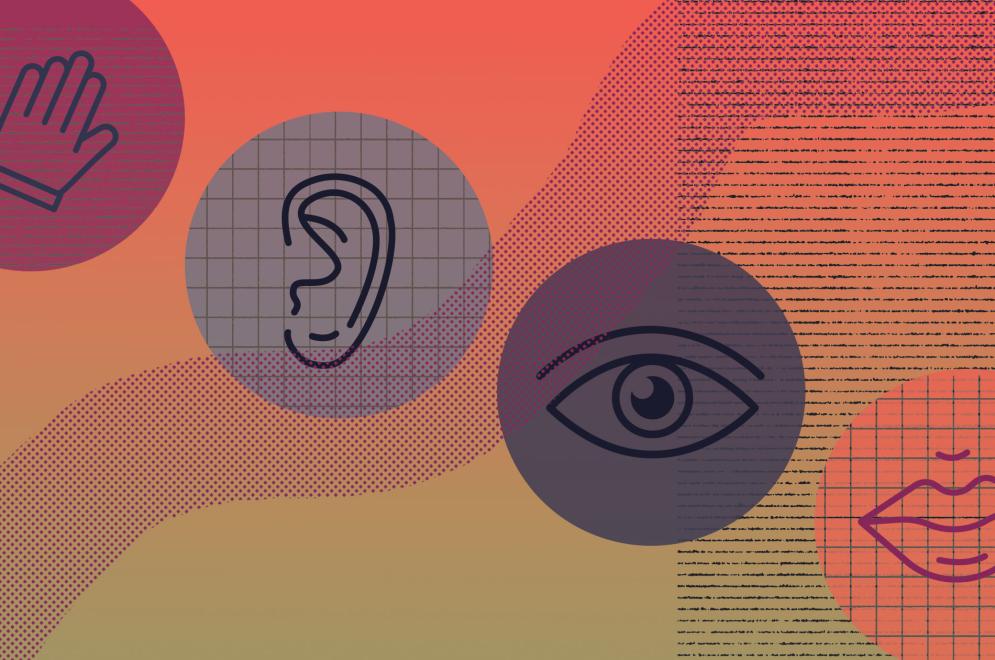 We see a lot of correspondence that mentions digital accessibility conformance - emails, RFPs and requirements lists that often include just a simple line item amid a series of bullets: WCAG 2.1 AA compliance. Some people may be familiar with what that means, but for others, this may be new territory. If you're looking to learn more, we can help.
Make it accessible or burn it down
Regardless of how much you know about WCAG 2.1 AA compliance, there's still a lot to unpack. There's the matter of understanding what your legal obligations are as an organization depending on what regulations might be in place where you operate (eg. AODA, ADA), but fundamentally there's the need to understand why accessibility is important. We believe that designing and building accessible websites and apps is about much more than legal standards and checklists.
While we might not get it perfect every time, our goal is constant: a web world where diversity is celebrated, and inclusivity is the norm.
Universal design
At Affinity Bridge, universal design is our guidepost. The concept of universal design holds that environments should be able to be understood, accessed and used to the greatest extent possible by all people regardless of their age or ability, be it a physical place or online space. There are seven principles of universal design, and understanding these foundational principles makes it easy to understand why digital accessibility is so important.
I'm not disabled because I'm a triple amputee. I'm disabled because this world isn't built for me.
Rather than focusing on accessibility from a regulations standpoint, we embrace a human-centred approach. Though the guidelines are essential, we believe it's the users behind the standards that are paramount. From vision and hearing to mobility and cognitive needs, keeping folks and intersectionality at the forefront of our minds is what drives our creation of universally accessible digital experiences.
The trouble with tools
Accessibility cannot be an afterthought in the development of digital platforms, and does not have a one-stop-shop solution, though there are widgets and plugins that may seem tempting. Through experience, we continue to learn that nothing replaces the quality of personal care and consideration. Sometimes accessibility tools can aid research, insights and testing, but other times they are just what they seem to be: too good to be true.
The theme of interdependence repeatedly surfaces in all aspects of our lives, as we lean on and learn from each other, our clients, and our communities, and find ways to make universal design standard practice. Through our firsthand experiences and from listening to profound voices in the disability justice movement, it is clear that the limitations of the system - be it a building or a website - have a substantial impact on the experience of the people who use it. So thinking more deeply about checklist items and the people they serve has helped us build accessibility into the DNA of our process, and has been a key evolution in our approach to website design and development.
Put the user in user experience
At the core of any website - and the heart of any digital agency - lives user experience strategy. User experience (UX) is a field dedicated to understanding users and their needs to ensure that websites and apps are easy for users to navigate. While there are many approaches and potential solutions to consider in the UX discipline, we believe that good user experience - and therefore accessibility - fundamentally starts with empathy.
A path of continued learning
We are passionate about disability justice and are grateful for the robust internal knowledge sharing through our team, as well as external speakers - including disabled writer and policy analyst Gabrielle Peters - who help educate us. As we learn more about the unique needs of all users, our practices in universal design and creating accessible online spaces will continue to evolve. There is no finish line when it comes to accessibility. We are committed to welcoming new information and letting it guide how we approach creating experiences according to the principles of universal design.
Resources and Reference
About Gabrielle Peters:
About Chandra Smith: