BC Aboriginal Child Care Society: Supporting Indigenous Children
The BC Aboriginal Child Care Society's (BCACCS) mandate is to provide resources and curriculum kits to teachers and childcare providers who work in and support Indigenous communities. The Society is committed to promoting the healthy growth and development of Indigenous children, and provides integrated community childcare services that are based in the children's culture, language and history.
the challenge
Driven to amplify their purpose
BCACCS came to Affinity Bridge looking for a refreshed design that incorporated their brand styles and aligned with their overall communication strategy. The new site needed to highlight the cross-functional nature of the organization and their four main offerings: research, resources, services and training. They wanted users to easily find and understand the BCACCS' purpose, be able to navigate their breadth of services, and have a clear path to donate.
Client
BC Aboriginal Child Care Society
Sector
Indigenous
Education
Social Justice
Service
User Experience
Design
Development
Image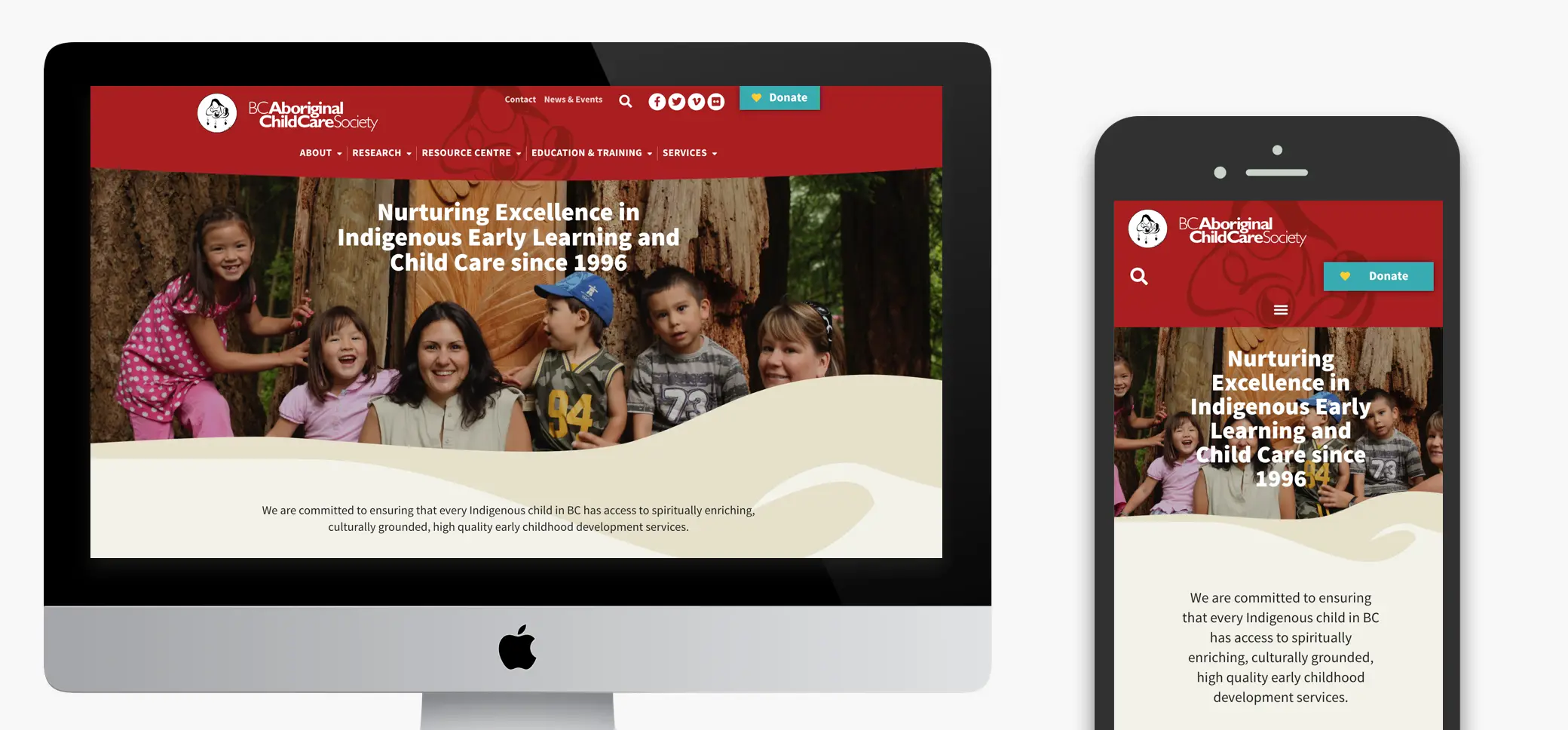 the solution
Dedicated to early childhood education
We redesigned the BCACCS website in WordPress to simplify content management. We conducted a significant overhaul to their design and information architecture to better serve their users in navigating their resources.

The website offers a large number of specialized materials for members including curriculum kits and a catalog of books, articles, videos and reports. Members can search these curated resources or browse them by topic in areas such as literacy and language development, community planning tools, health and well-being, and parenting and childrearing. Via the website, the BCACCS also offers access to education and training through workshops and conferences, and an opportunity to shape and influence Aboriginal child care policy, research, and practice.