Hospital Employees' Union: Caring for Healthcare Workers
The Hospital Employees' Union (HEU) is the biggest healthcare union in BC, representing more than 60,000 essential service members. Since 1944, HEU has advocated for better working and caring conditions and defended public health care. HEU union locals protect members working in every area of health care across the province.
the challenge
Focus on surfacing key content
Motivated to move off Drupal 6 as it was reaching the end of its life, HEU engaged Affinity Bridge to rebuild the website in the latest version of Drupal. Their key objectives were to improve the user experience and demonstrate the diversity of healthcare workers. As we dug in, we found that the overall navigation and content were poorly organized and users were finding it difficult to intuitively locate resources, especially and most importantly their Collective Agreements.

Service
Strategy
User Experience
Design
Development
Image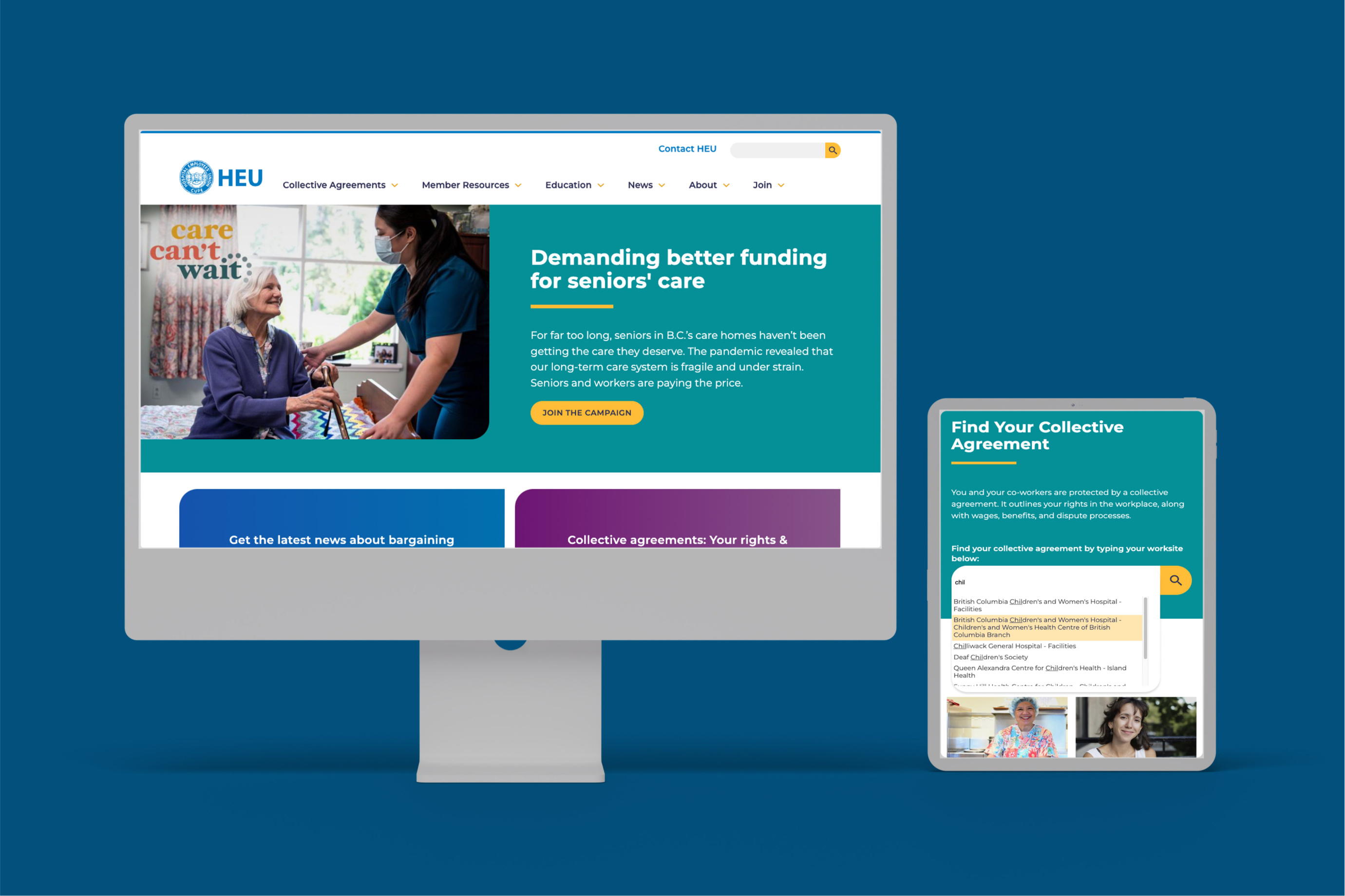 Image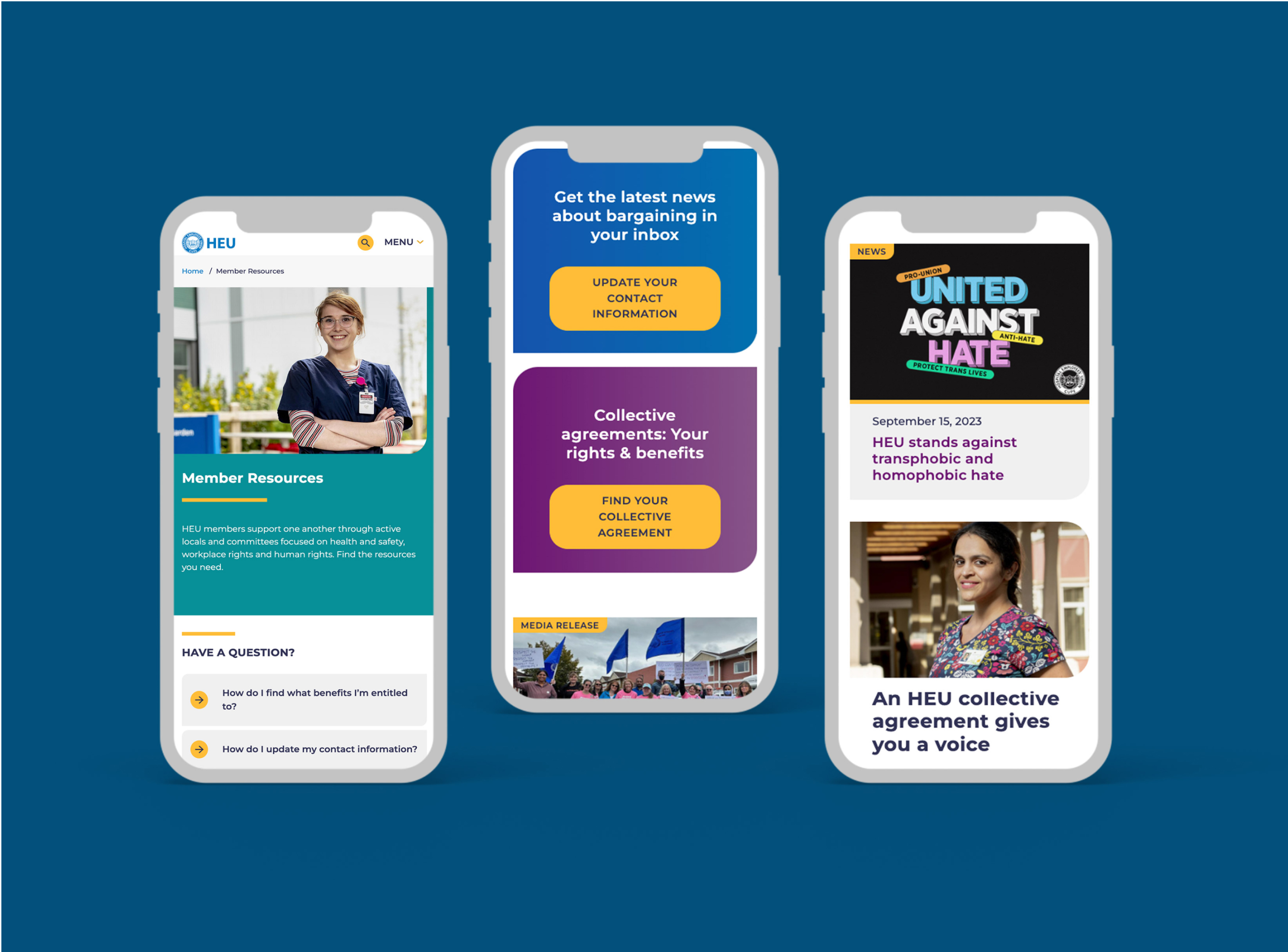 Image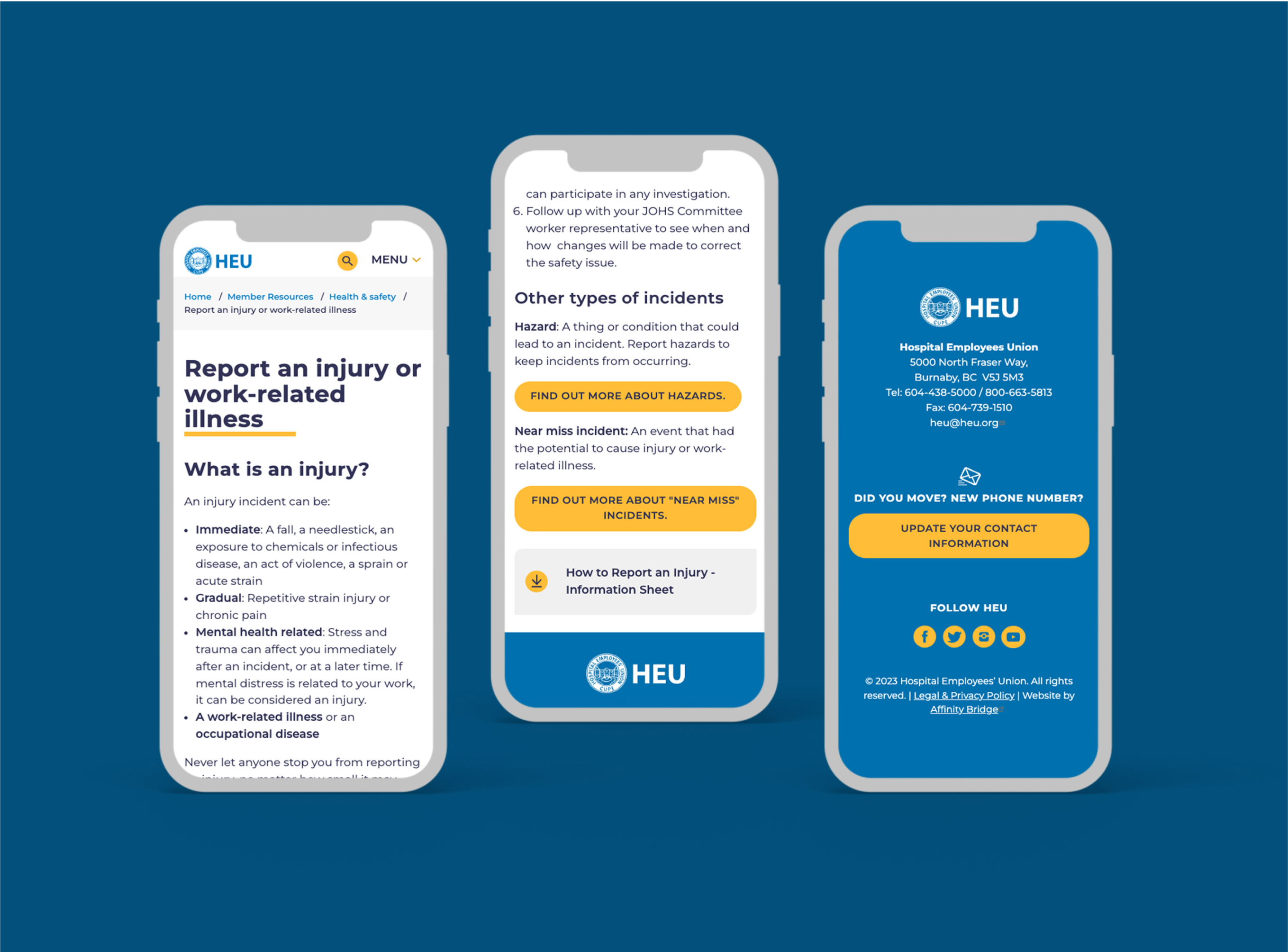 Image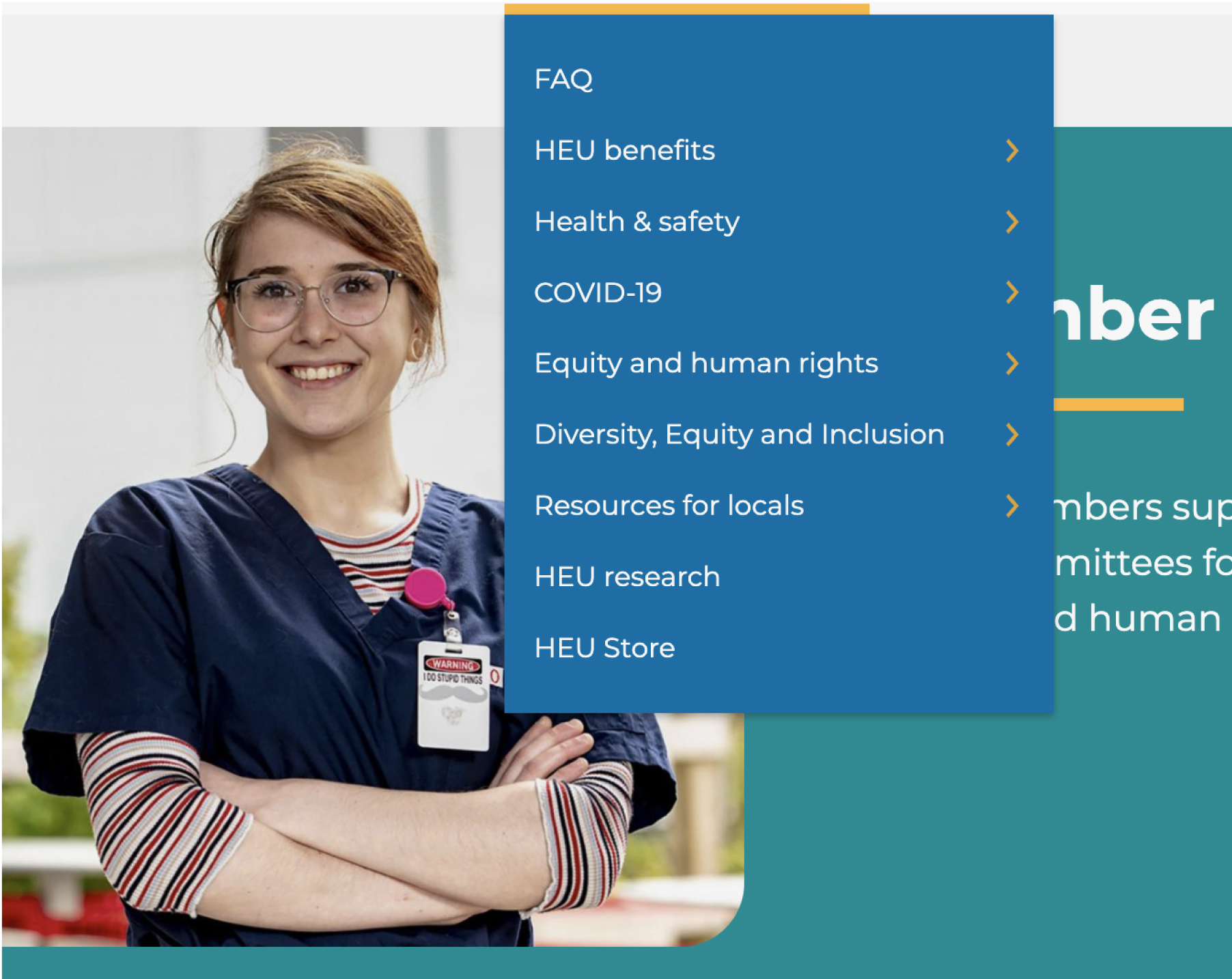 Image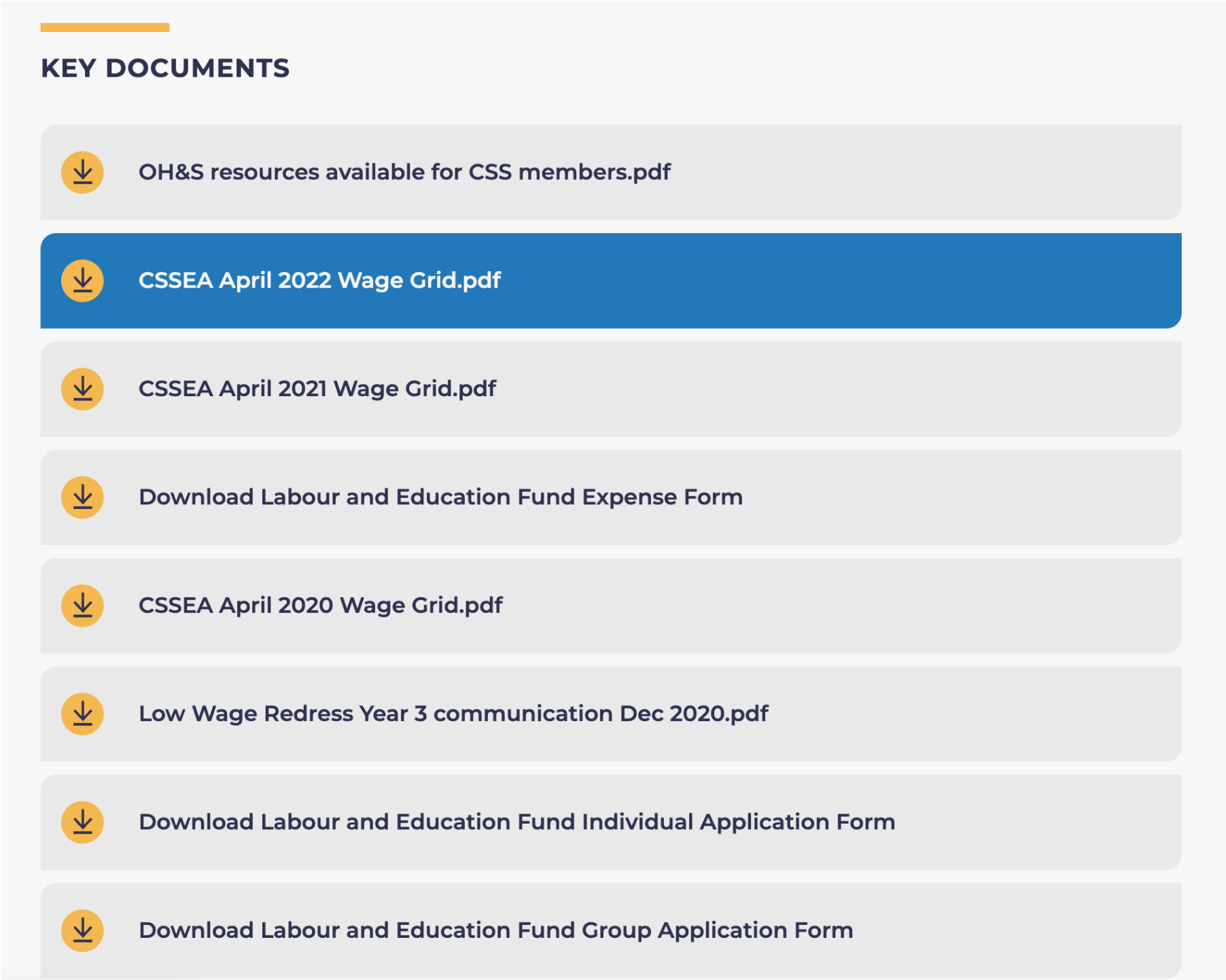 Image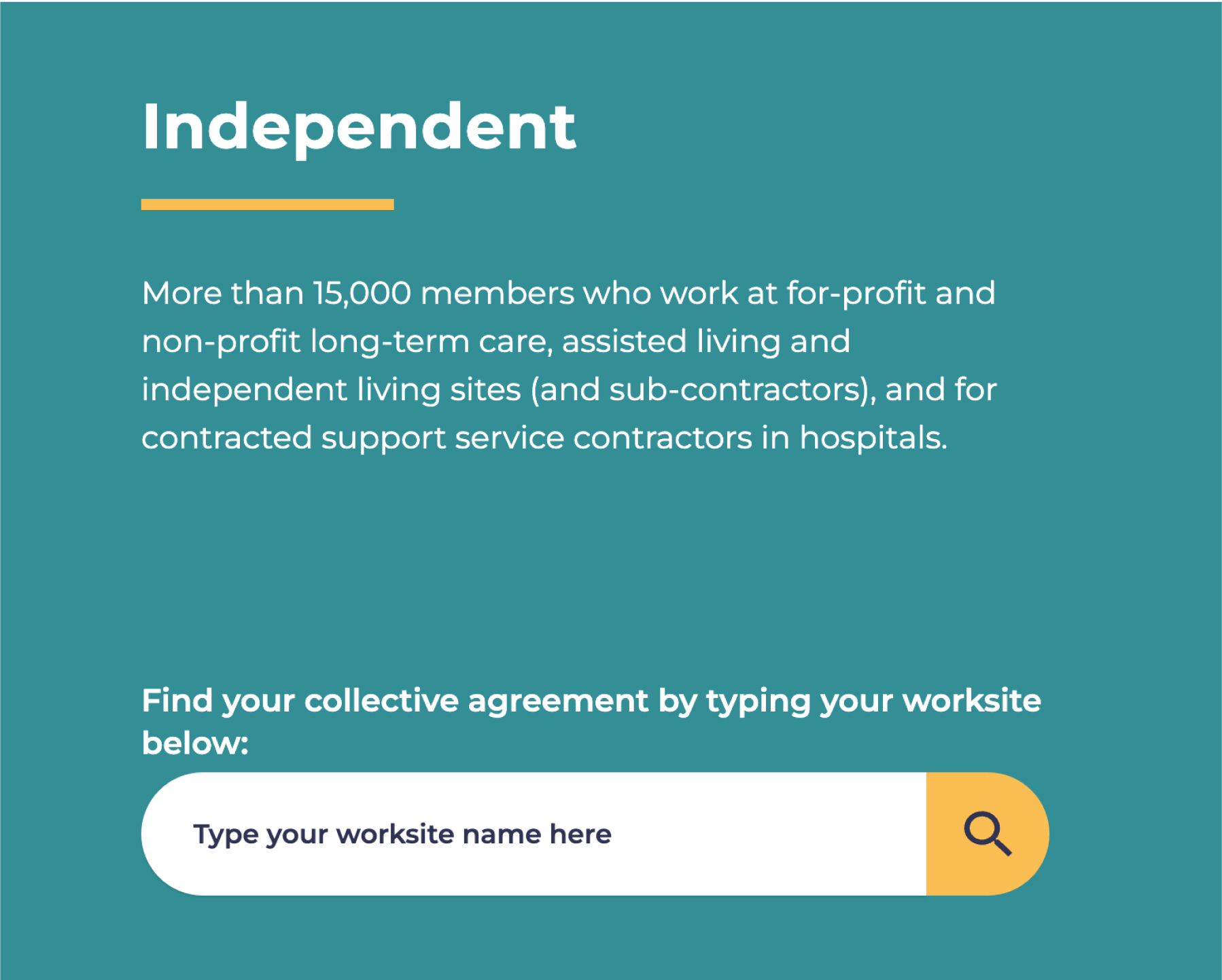 our solution
Leveraging research to inform solutions
To understand the current user experience, including user goals and pain points, we started by conducting an extensive user research study. Our UX Strategist examined which pages were most visited, which links were clicked, and solicit feedback from users. Ultimately, surveys revealed that the top goal for site visitors was not being met, and that data informed our solution.
With the goal of a frictionless experience, we brought the Collective Agreements to a primary position in the navigation and provided users with a simple search tool that asked them to enter their worksite name, delivering a fast and easy way for visitors to find what they were looking for the most.
We also updated the navigation to reflect user needs, rather than the organization's priorities. While it is important to HEU to be able keep their members informed about their union activities and how they are advocating for members, it's also important that this valuable information is presented in a way that is logical and discoverable for website visitors. We created a clean and modern design that would intentionally create an engaging experience where users could easily navigate as much or as little of the substantial content as they desired.
Image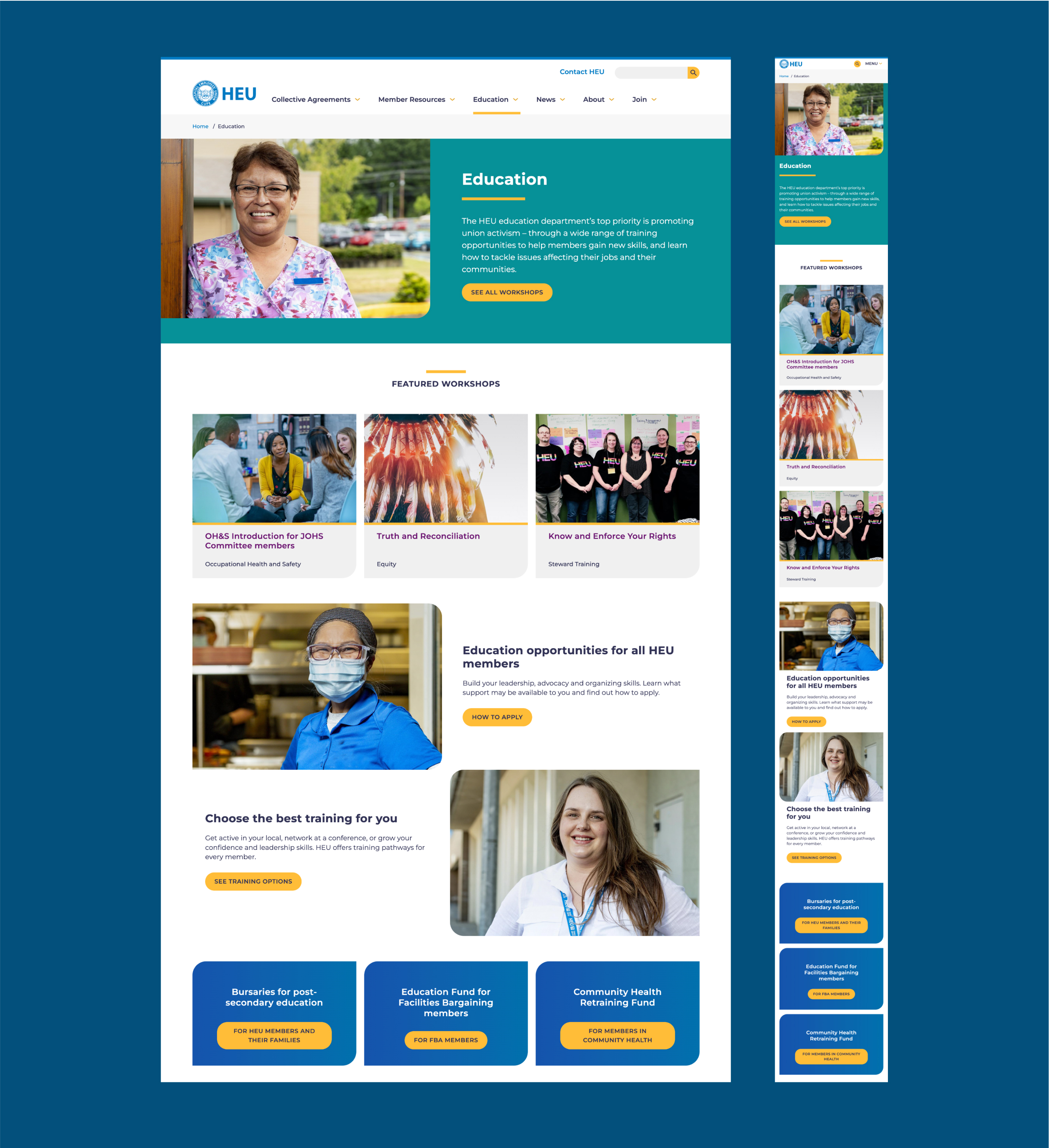 Collaboration, collective, community
In keeping with our passion for collaboration over competition and community contribution, we have deep experience working with open-source technologies. When HEU came to us with their Drupal 6 website, it became clear that staying on the same platform would be the right solution for them. We built the new site in Drupal, and used JavaScript to implement a smooth Collective Agreements search experience where options are automatically suggested as the user types.
As an organization committed to justice and equity by defending labour rights, protecting working conditions and making sure healthcare workers can earn living wages, HEU has become a long-term client. We are proud to support an organization explicitly dedicated to social good, and continue to collaborate with them to implement platform updates that help protect the health and security of the site, as well as enhancements that build on the user experience for their members.