Pacific Wild: Protecting Wildlife and Habitats
Pacific Wild is a non-profit committed to defending wildlife and their habitat on Canada's Pacific coast by developing and implementing conservation solutions in collaboration with First Nations communities, scientists, other organizations and individuals.
the challenge
Low engagement
Pacific Wild had identified various concerns and pain points with their website when they started working with Affinity Bridge. They wanted to differentiate themselves more from other organizations in their space and weren't connecting with their target audience, so engagement was low.
In addition, the site content was difficult to navigate and it was clear that users' objectives and needs were not well understood. Their visual assets and social media presence were underutilized, as well.

Service
Strategy
User Experience
Design
Development
Image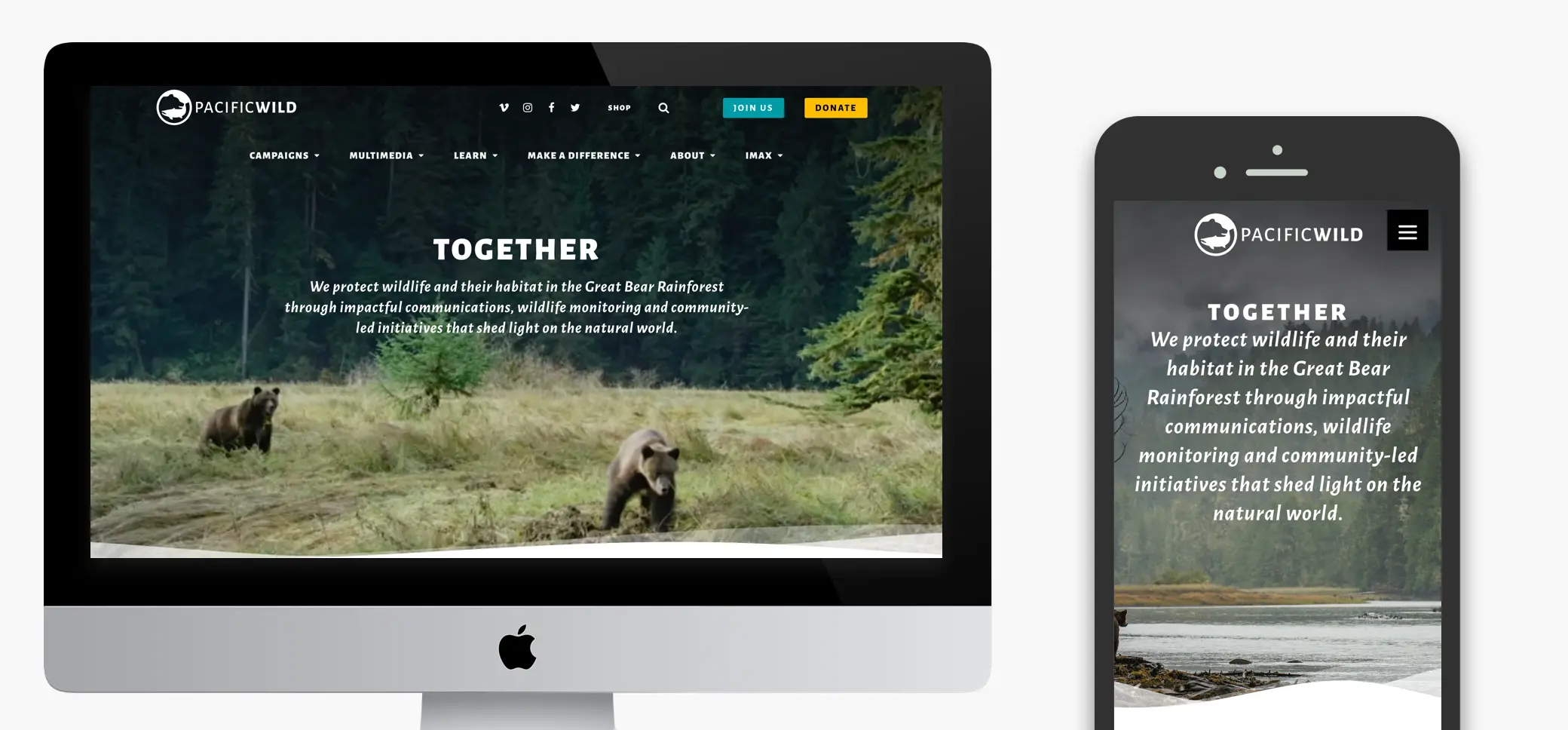 the solution
Raising the bar
We redesigned and rebuilt PacificWild.org using Elementor, a WordPress page-building and layout plugin that makes it easy for our clients to collaborate on content design. The new site is full of engaging photos and videos, and the Pacific Wild team are excited to work with a flexible content management system to regularly provide dynamic content in support of their important work.
Through the early phases of the project, we were able to take the lead on content strategy, as this would inform the new site's information architecture and create logical site navigation and content hierarchy. With an updated design and reimagined user experience, the new Pacific Wild website uses the power of beautiful imagery and a storytelling to help serve their mission of protecting the Great Bear Rainforest. We are also proud to share that it was featured in the Elementor March sites of the month.