Raffi Foundation for Child Honouring: A Social Change Revolution
The Raffi Foundation is a charitable organization dedicated to advancing Child Honouring as a universal ethic and an organizing principle for societal transformation. The Foundation works towards restoring the planet, building community, and creating a world that is sustainable for everyone.
the challenge
Adapting to growing needs
The Raffi Foundation came to us with a need to refresh their website and build an integrated online learning platform. Their previous site was difficult to edit and had grown organically over time. The information wasn't always organized effectively which created a disjointed user experience that was challenging to navigate.
The new site needed to be responsive and able to host an e-learning program that would be easy to manage for internal users and deliver an enjoyable experience for external audiences.

Client
Raffi Foundation for Child Honouring
Service
User Experience
Design
Development
Image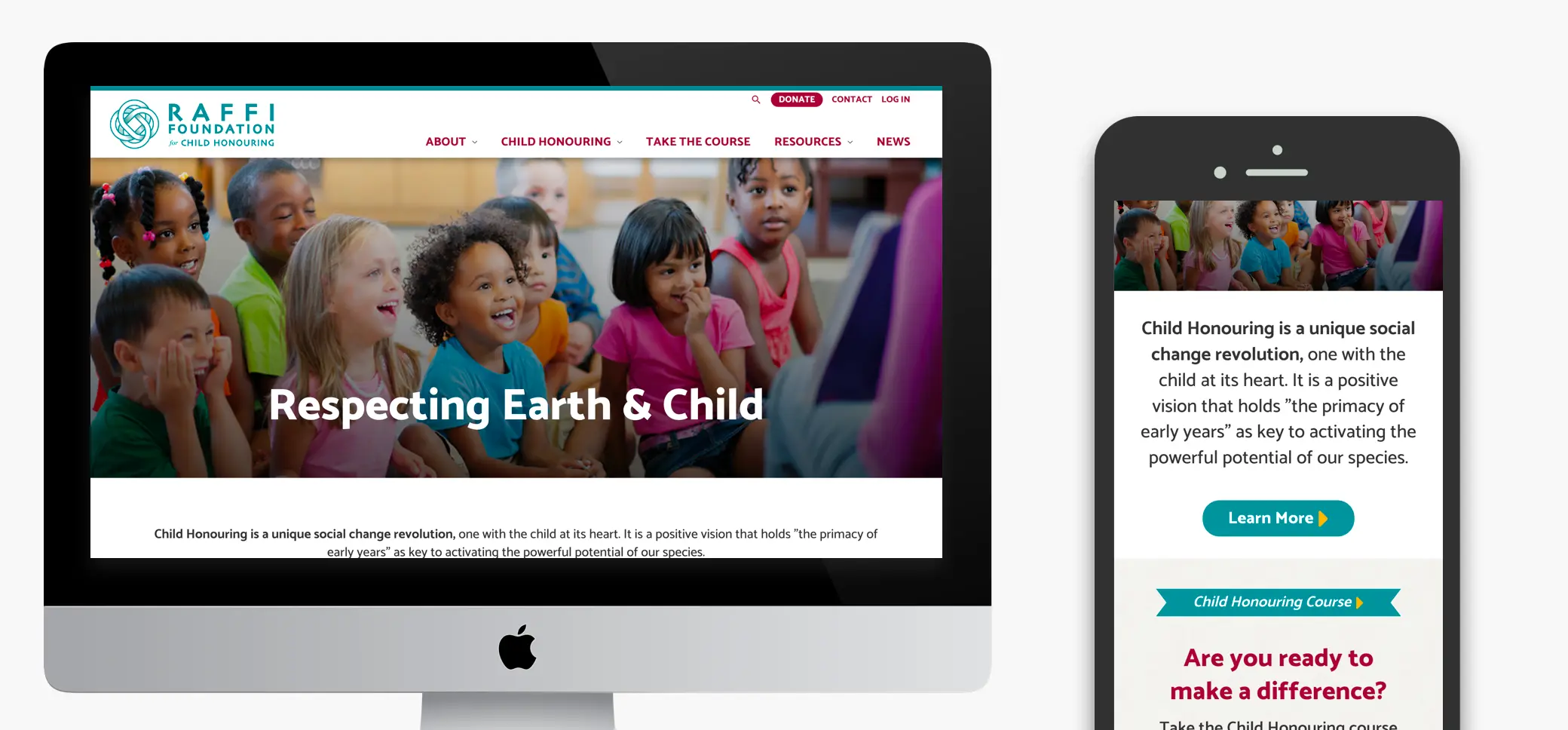 the solution
Integrating online learning
We worked with the Raffi Foundation to understand their branding and technical needs. We redesigned the new site in WordPress' content management system (CMS) with re-written content and better search engine optimization.
Based on Raffi's Covenant For Honouring Children and its nine principles, a key objective of the website was to incorporate their interdisciplinary course in conscious living for early childhood educators, parents and anyone who works with young children. To support the course content, we set up the LearnDash Learning Management System, then integrated LearnDash, MemberPress, and WordPress to support the registration, payment, and learning process for course registrants. This technical foundation successfully addressed their need for a scalable solution that would allow for course development and expansion in the future.
Image