UBC Sustainability: A Catalyst For Change
The UBC Sustainability Initiative was created in 2009. Known today as the Sustainability Hub, it is an integral part of the university, catalyzing connections and serving communities across UBC and beyond. Their mission is to inspire people to act on the planet's most urgent challenges through UBC's leadership in academic and operational sustainability.
the challenge
The importance of understanding user needs
The design and development of the UBC Sustainability website was a large undertaking that involved extensive user testing, a content audit and technical planning to make informed recommendations on a solution that met the University's objectives.
An in-depth review of existing content determined what would be kept, migrated, removed or added. Curated research collections needed to be developed and required a combination of related content types, taxonomies and view.
Service
Strategy
User Experience
Design
Development
Image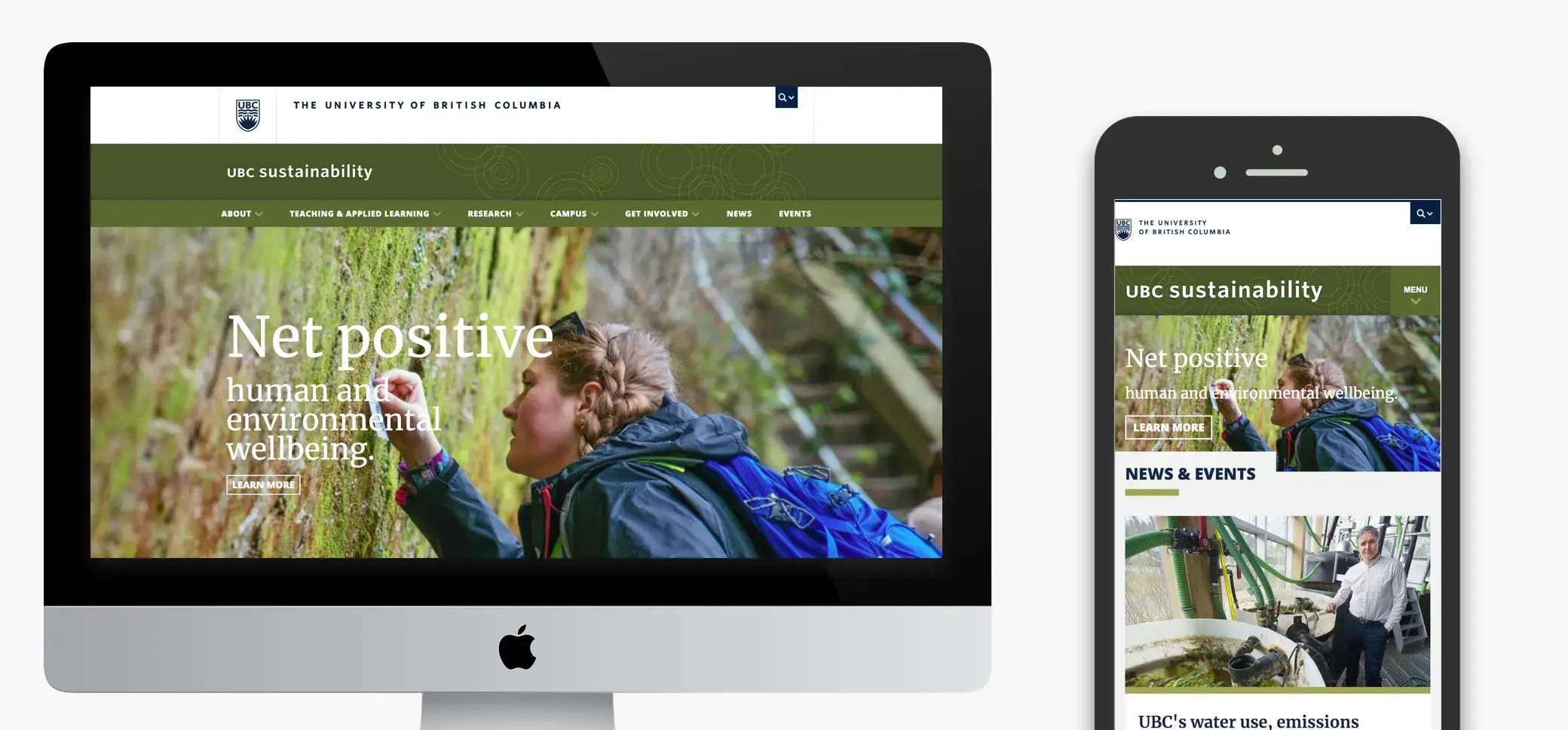 The Solution
A sustainable website
Affinity Bridge partnered with the Sustainability Department at UBC to create a new website that provided a big-picture overview while also highlighting key projects, people and opportunities to get involved.
We worked together to intuitively streamline and organize the content, making the site easier to navigate for a diverse audience. We also created a content strategy to support their narrative, and cross-promote related content to provide a better user experience. The result is a highly visual website that is easy to use, with a simplified presentation that effectively showcases the impressive sustainability initiatives and opportunities to get involved at UBC.